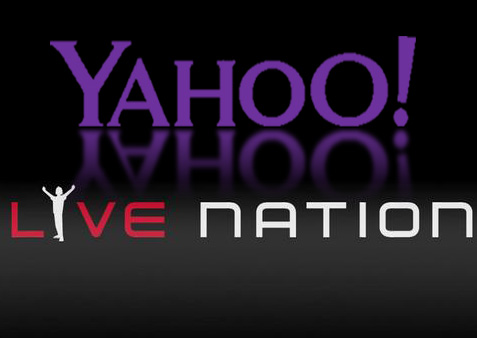 By: Djesattler
Concert promotion giant Live Nation and internet O.G., Yahoo are teaming up to bring the live show experience straight to your smart devices. During a Yahoo presentation for advertisers the two companies announced plans to live-stream 365 concerts over a 12-month period starting this summer on a new online channel.
The new channel puts them in the race for viewers against contenders like YouTube, Vevo and Vice. The new venture is scheduled to go live in late June of this year.
In addition to the live concerts, viewers will have access to behind-the-scenes footage and interviews before and after the shows.