By: Djesattler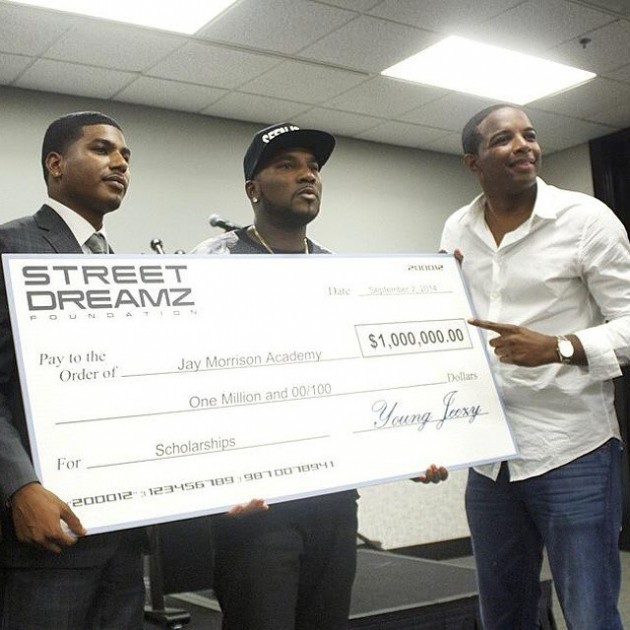 https://www.youtube.com/watch?feature=player_embedded&v=Rme21_I4qEw#t=0
It's been a roller coaster week for Jeezy. After being released from jail over the weekend, he broke bread this morning with The Breakfast Club in Atlanta. He discussed the arrest, Seen It All, YG, and more.
I'm blessed to say I have a true comrade in my quest to empower our culture.. w/ @YoungGJeezy's $1 Million Dollar Donation to my Academy we will be doing 3 Major Initiatives:
1) Opening the doors to my online #RealEstateInvesting School and #Mentorship Program FREE for 1 Month so EVERYONE can see there really is #AnotherWayOut!!
2) We will be giving out up to 1,000 FULL YEAR Scholarships to under served and at risk youth, felons and single moms.
3) I will start my prison program "Inmate to #RealEstate" teaching inmates the skill of Investing while still in jail.
#YMC #SeenitAll #RealEstatePaid.