MODELS WANTED: Work with Rich & Rotten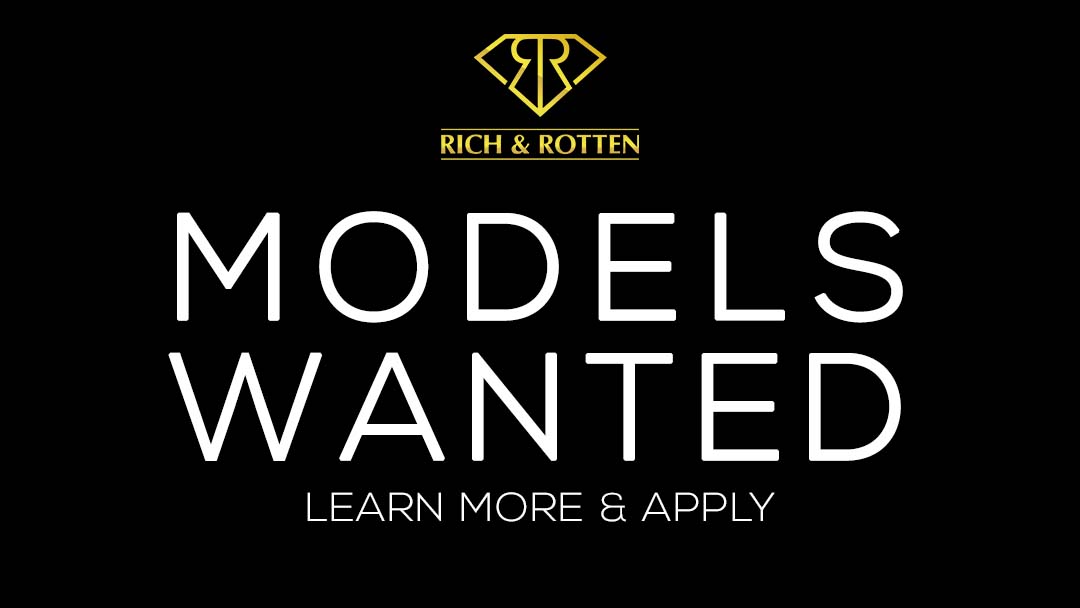 At Rich & Rotten, we work hard to design and launch dope clothing collections to  grace every season perfectly. Our clothing is not only about superb designs and styles. Every product has strong message and promote the philosophy of the brand.

We are seeking male and female models from all backgrounds. Some modeling experience is required.  Models will be photographed for our website and appear in short videos for social media.

If Rich & Rotten's brand philosophy and style is something that you can relate to, please fill in the form below so we can stay in touch.
Note: We will only review model applications that were submitted via this form. Please do not send your applications to our email or call the store. If you have any questions or want to message us please use *Your message field at the bottom of the form.