Our Story – A Beautiful Struggle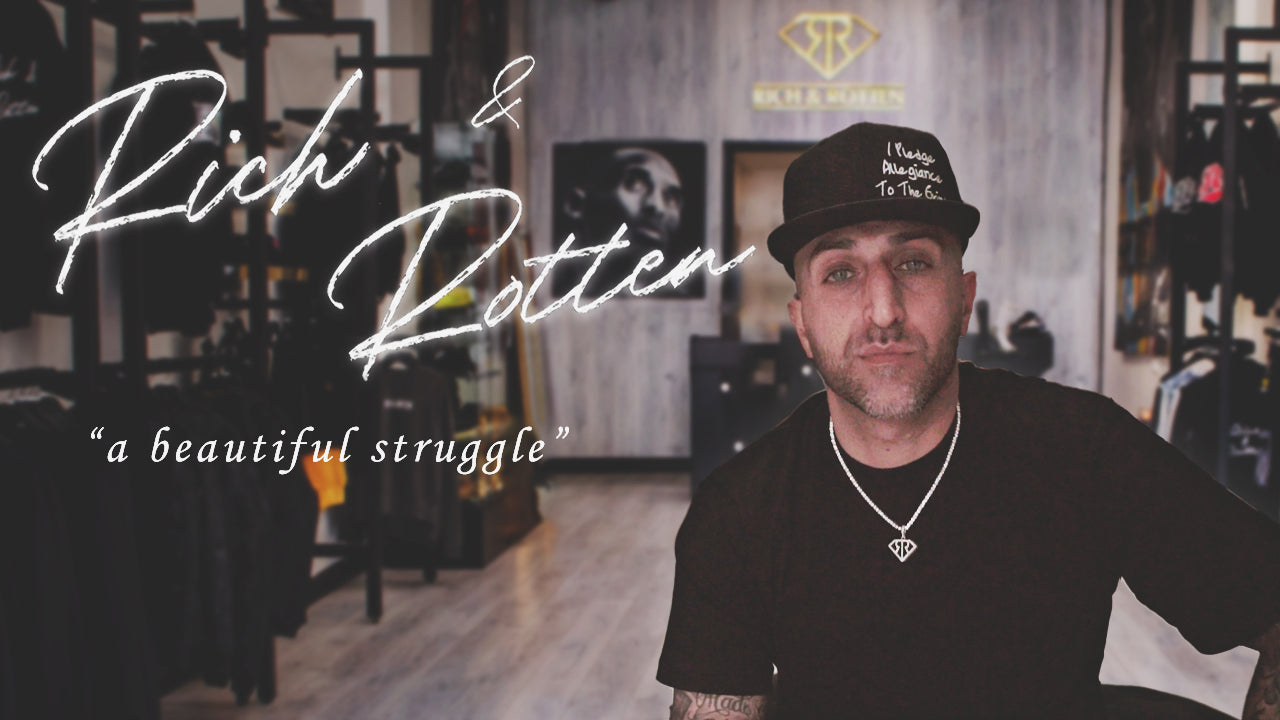 Here at Rich & Rotten we believe in looking forward, not backwards. This is a mindset that fuels our urban streetwear, allowing us to create a range of inspirational clothing. "Life's riches do not stem from material things," states our CEO Hamed. We strive to create personal success, whilst also providing good design. We understand that when you're on the grind it's not always pretty. Our newest video "A Beautiful Struggle" showcases our manifesto on life, work and our collections.

Rich & Rotten is a lifestyle clothing brand, our urban collection of menswear, womenswear and accessories is crafted with the best design. With striking graphics and fitted cuts, our influencer style has been worn by many celebrities and lifestyle influencers alike. "There's a reason for every shirt we design and a story behind each one." Good design takes more than just expertise and aesthetics, it needs a message. Here, we believe "Rich & Rotten is a mindset, a lifestyle." Our clothes take an angle that no other brand does, setting us apart from the standard trends that get forgotten.

Our newest video shows our brand at it's best, from design to sale our purpose is in mind. Rich & Rotten strives to celebrate the customer, instead of just selling to them. Through this CEO Hamed states "I became the definition of what they call the American Dream." We care about each garment we produce from start to finish, we are proud of our message and the dream we believe in. Personal success is important, but we understand that getting to the top takes work and sacrifice. "Our goal will be to provide leadership, motivation, inspiration and most importantly hope to the young men and women today and for generations to come."

Watch the full video below to explore CEO Hamed's story "A Beautiful Struggle".